ULVAC Return Material Authorization
All Items returning to ULVAC Technologies, Inc. must be decontaminated with RMA# visibily on the outside of package. Material may only be returned to ULVAC with a completed RMA form and assigned RMA number. Ship-To-Address must match destination of shipment. A copy of the RMA form must be included with packing slip.
Please contact ULVAC shipping (978) 686-7550 to schedule freight deliveries.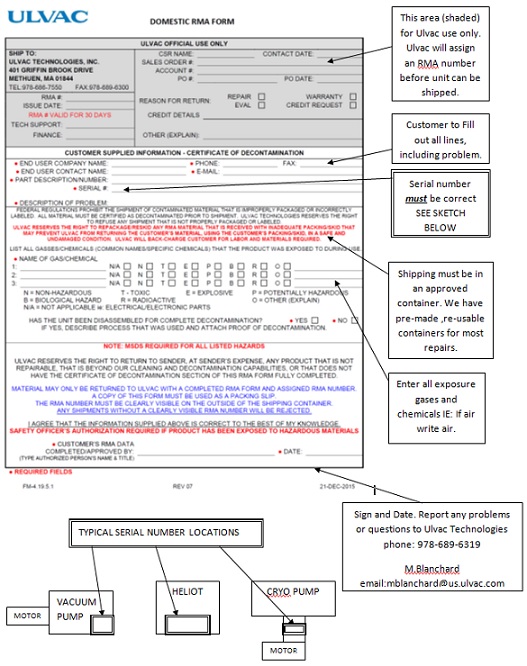 Contact ULVAC
For Additional questions concerning ULVAC RMA process.